The Huffington Post – Sue Paterson and 'Bursting Into Life' at Hollywood's Montalban Theatre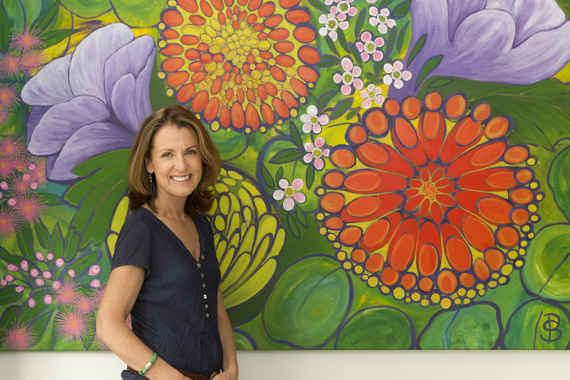 The Huffington Post – Published: 06/17/2016 10:15 pm 22:15:46 | Updated Jun 17, 2016
http://www.huffingtonpost.com/samantha-matcovsky-/sue-paterson-and-bursting_b_10535266.html

Samantha Matcovsky
Writer, reader, artist, produce lover
Born in New Zealand and now living in Australia, painter and interior designer, Sue Paterson, has made her way to America, with her bright, naturalistic new art series in tow. Although Paterson is an avid traveler, taking inspiration from flora, fauna and architecture from wherever she visits, this is her premiere U.S. exhibition. Her collection, Bursting Into Life hones in on her meditative process, genuine attachment to nature and skills as a maestro of interiors.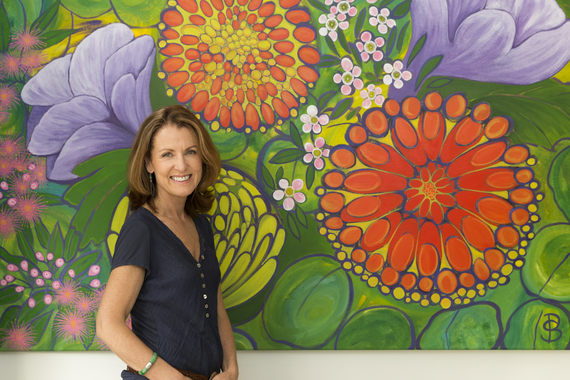 In pieces like Tree of Life and Orientique, Paterson uses her vastly open and colorful imagination to depict her ever-evolving visions while staying true to the belief that art has the potential to elevate and exhilarate one's life. And that stays true for the viewers of her work as well.
"Luckily I have never experienced 'artist's block'," Paterson explains. "I find inspiration everywhere I go, by watching people, or seeing a new terrain, everything sparks my imagination. The challenge lies in depicting what I see, whether it is in front of me or in my mind. I've grown up appreciating my surroundings and the magic that is rain forests, oceans and colors. Use of color and light are very important to me when it comes to composition. I believe colors can have an emotional impact on a viewer. I painted my Spice of Life piece so I could begin a painting with that powerful saffron orange."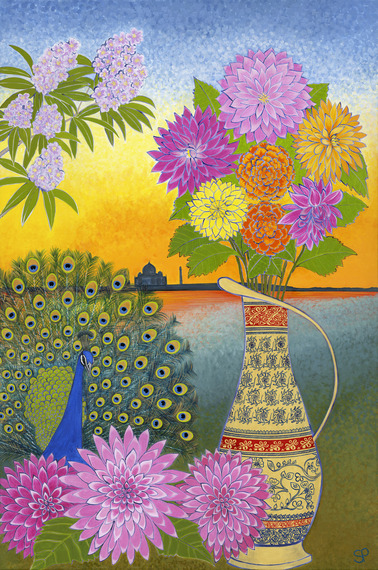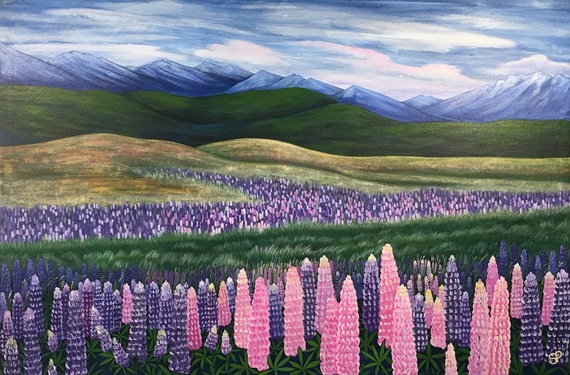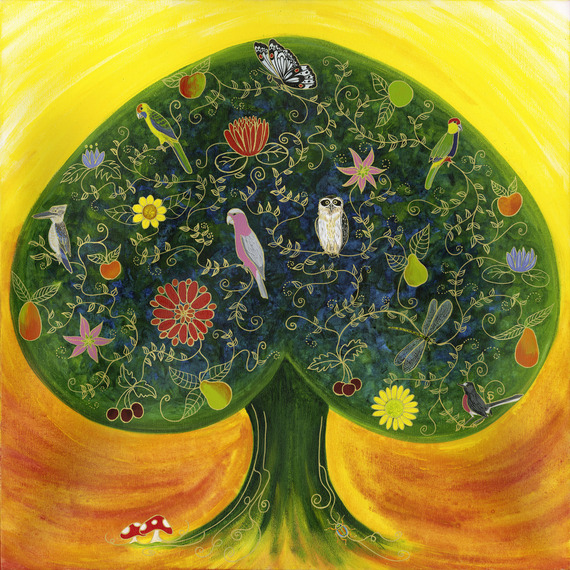 No stranger to architecture and design, Paterson has a firm understanding of decor. She knows what looks good and where it looks best. As a visual artist and designer by trade, Bursting Into Life displays her visions of nature but the works also are designed not only to hang on walls. Whereas her art can be showcased traditionally, it is also what she describes as "functional art" As one piece in her new series, Paterson took her painting titled Wild Natives and transformed it into fabric on a chair; an everyday piece of furniture made into a work of art. With a prominent following of buyers, Paterson is building on this particular collection of turning her paintings into furniture and home furnishings, such as upholstery and lampstands.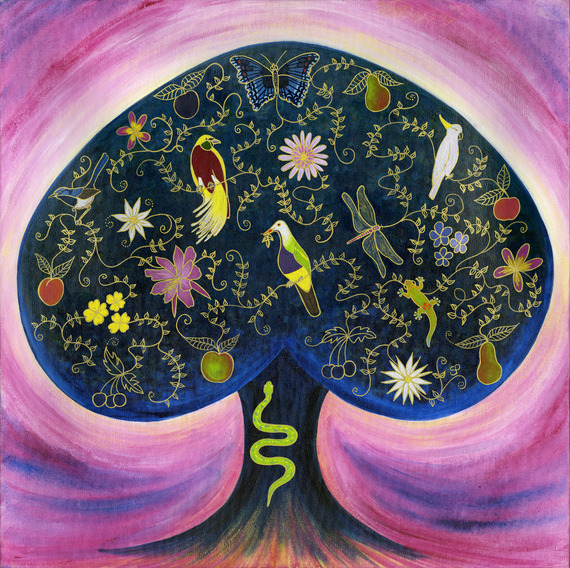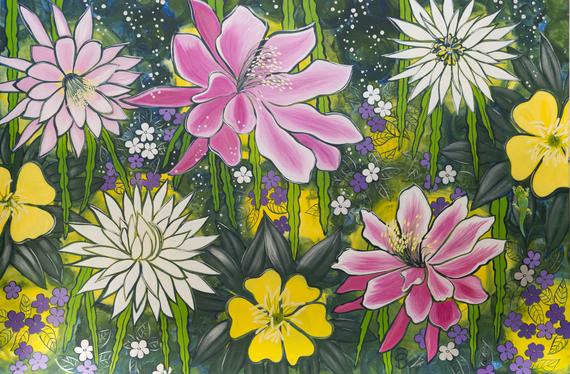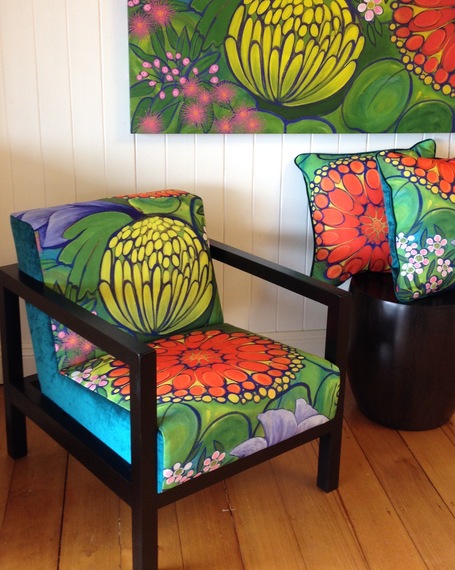 On June 21 2016, Paterson will be showcasing her series, Bursting Into Life at the legendary Montalban Theatre in Hollywood. The theatre, which has hosted both noteworthy performances and classic films since the 20's, is holding the exhibition as its very first art show. Paterson is currently working on her own "quirky" depiction of the theatre itself, which she painted in the theatre's gallery. 10% of sale proceeds will be going to the Gabriella Foundation which teaches dance to underprivileged children.