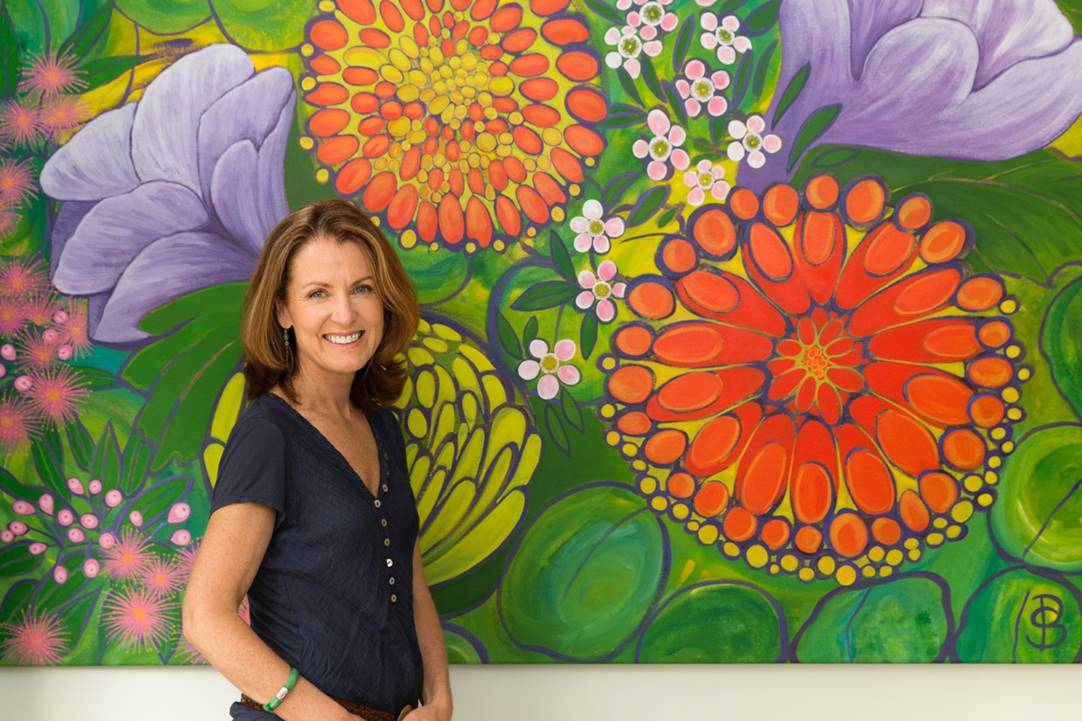 The most inspiring interiors introduce big bold artworks to create drama and interest to a room. Looking for a dramatic entry to your home? Or a focal feature that creates a vibe and adds personality to your interior? Ever thought of purchasing a painting or a sculpture? There are many very talented artists in Australia. You may even know a local artist in your area, chat with them about your room, invite them to look at the space, listen to their ideas. If you like their painting style, suggest commissioning a painting, this can be highly successful, as you get the size artwork you need for the space, plus you get to influence the colour choices used to complement your room. I've had a number of commissions over the years, this way the client gets a painting that thoughtfully compliments the interior of their room.
I found this article about inspiring interiors, sent to me from one of my fabric suppliers, get inspired by these rooms.
http://blog.warwick.com.au/2018/05/22/top-50-rooms-2/#.WxDZt1T1UdU
As an artist and interior designer, I couldn't possibly think of living in a house without paintings, sculptures, ceramics or things handmade. Art created by someones hands, is wholesome, tactile, evokes emotions, feeds our soul. Check out your local galleries, go to some art exhibitions, see what inspires you, see how art makes you feel. Everyone enjoys art differently, that's where the expression came from, Beauty is in the eyes of the beholder. The colours & textures in nature inspire me in my art. I like to create drama and evoke good vibes. The person who bought this painting featured here said to me, I can look at this painting every morning from my kitchen and it makes me feel happy.
I'm currently designing our new home and important consideration is being given to the ceiling heights and width of walls in areas like the entry space, where I'll hang one of my large colourful paintings. I plan to create a very large painting in a prominent position on the feature wall of the open plan living area. This will be the dramatic wow factor in the room and also compliment the overall interior design of the home.
Stay in touch here to read my blogs on the progress of creating our dream home
Need more inspiration, check out my paintings for sale on my website  http://www.suepaterson.com/shop/