Sue's Los Angeles exhibition announcement & Reception 21 June !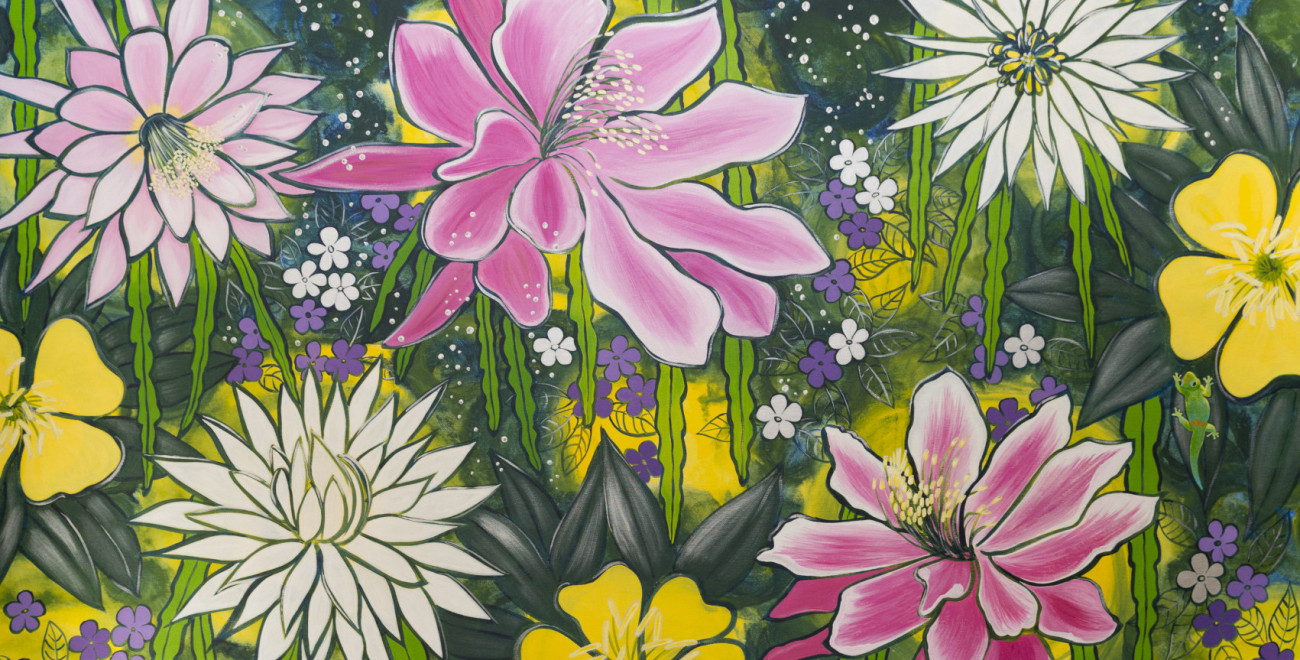 Australian artist Sue Paterson is bringing her captivating paintings to the US for the first time. The exhibition called Bursting into Life will be open daily at the Montalban Theatre on Vine Street in Hollywood from mid May this year.
While her style has been described by some as surrealistic expressionism, she has been mostly inspired by the impressionist masters, Van Gogh, Gauguin and Kandinsky. Sue uses a vibrant palette of color to capture the emotion that motivates each of her pieces.
"In this series of paintings I've included symbols in the form of nature and objects, which for me hold joyful memories of special people and wildly beautiful places, a celebration of life, hence the title, Bursting into Life!"
Self taught, Sue's artistic career has flourished alongside her work as an interior designer.
"I believe creativity is multidimensional, it stretches to all areas of life. My love of interiors goes hand in hand with my love of art, they both involve color, balance, visual harmony and most importantly, a feeling of wellbeing. People who have purchased my paintings often comment that it is a feeling of happiness that attracted them to my work. I'm excited and honored to have this opportunity to exhibit at the iconic Montalban Theater."
The exhibition will feature 10 pieces including large-scale acrylics on canvas. Exhibition visitors can also watch the artist at work daily on the mezzanine level from 11am-6pm. All Sue's work will be for sale.
WHAT: Sue Paterson's "Bursting Into Life" Art Exhibition
WHEN: From May 17 – June 22(11am-8pm) daily, closed Monday
WHERE: The Montalban Theatre, Mezzanine Gallery, 1615 Vine St, Hollywood, CA 90028
 Special Reception June 21 (7-10pm)
RSVP hello@suepaterson.com