Interior design styling for Winter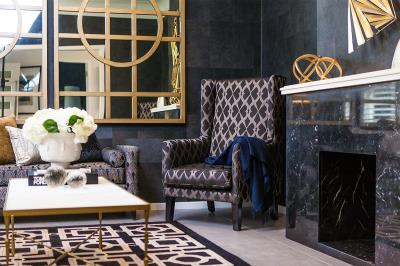 Interior design styling for the change of seasons
Recently I have come across a great article from a brilliant interiors wholesaler, please click the link below for the full article for some interior design styling idea's.
https://www.boydblue.com/n/NewSeasonStyle7c5waystoenticeyouintothechangeofseason-420-103/
NEW SEASON STYLE | 5 WAYS TO ENTICE YOU INTO THE CHANGE OF SEASON
As the temperature drops we move indoors devoting more time to our homes.
Our exclusive collection for interior designers offers rich colours and textures that aim to bring warmth and comfort.
1 . At Boyd Blue we can't go past the undeniable comfort of layering textures upon each other – think linen, cashmere throws and feather filled cushions.
2. Renew a space simply by centralising around a focal point, rearranging the rooms orientation during cooler months towards a fireplace or cosy nook.  Project by In2Design features a bespoke Harrison armchair from our brand White Furniture.
4. Create a cohesive mix of sleek shiny surfaces juxtaposed with handmade muted materials for a space with a unique narrative that moves away from the cookie cutter syndrome.  The luxe collection from Arteriors beautifully combines a collection exclusive to interior designers.
5. You needn't limit your colour to spring & summer. Autumn can still be playful and inviting too with prints and pattern. Our Designer Boys collection (available in QLD & NSW) is a great way to splash colour and movement.