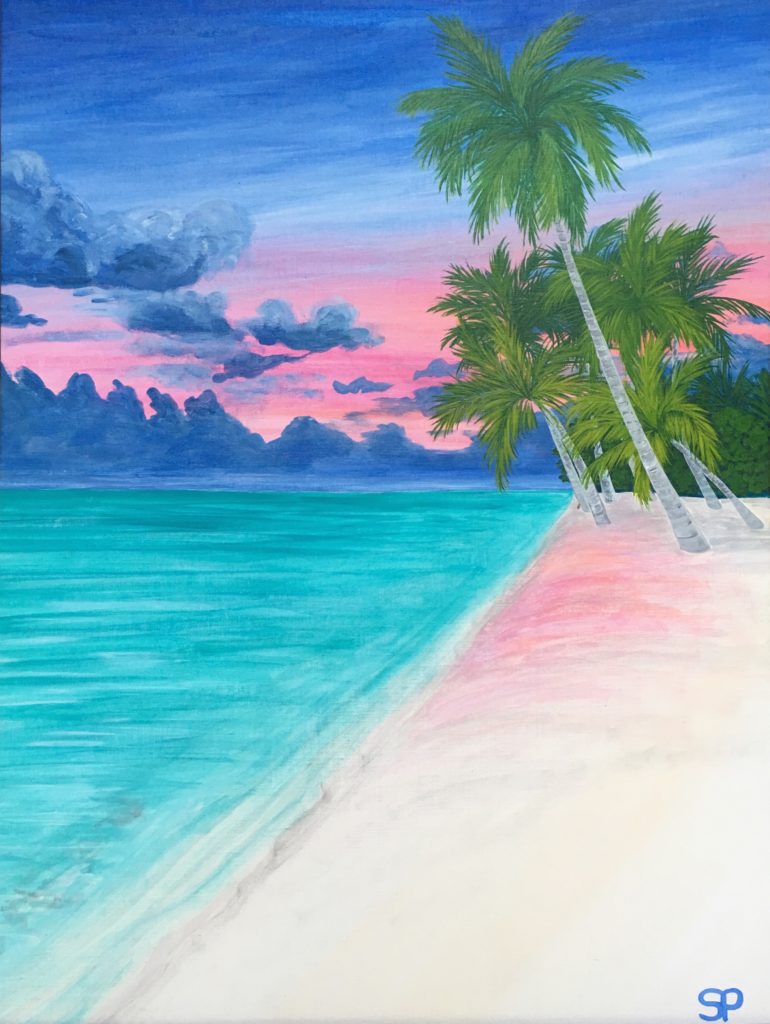 White Sand and Sunsets
White sand and sunsets.
My new "Tropical Paradise" collection of original paintings.
Acrylic on canvas 60 x 80cm
Inspired by my Artist in residence in the beautiful Maldives. The whiteness of the sand. Sunset pink tones reflecting on the beach, in perfect contrast with the crystalline aqua's of the waters surrounding the atolls. My dream colour pallet. You will want to be there.
Perfect for the Beach house. Compliment a contemporary home.